You are planning your destination wedding and don't know where to start?
While all of us live in a world with exhausting schedules and stern careers followed by our demanding social lives, there is hardly any free time for us to plan our "Cinderella" day; our wedding day! Although, we would love to pay courtesy to a novel filled with a wedding to-do list, we recommend a list of easy and decent advice on a step-by-step guide on how to prepare and plan your destination wedding!
So, let's start planning!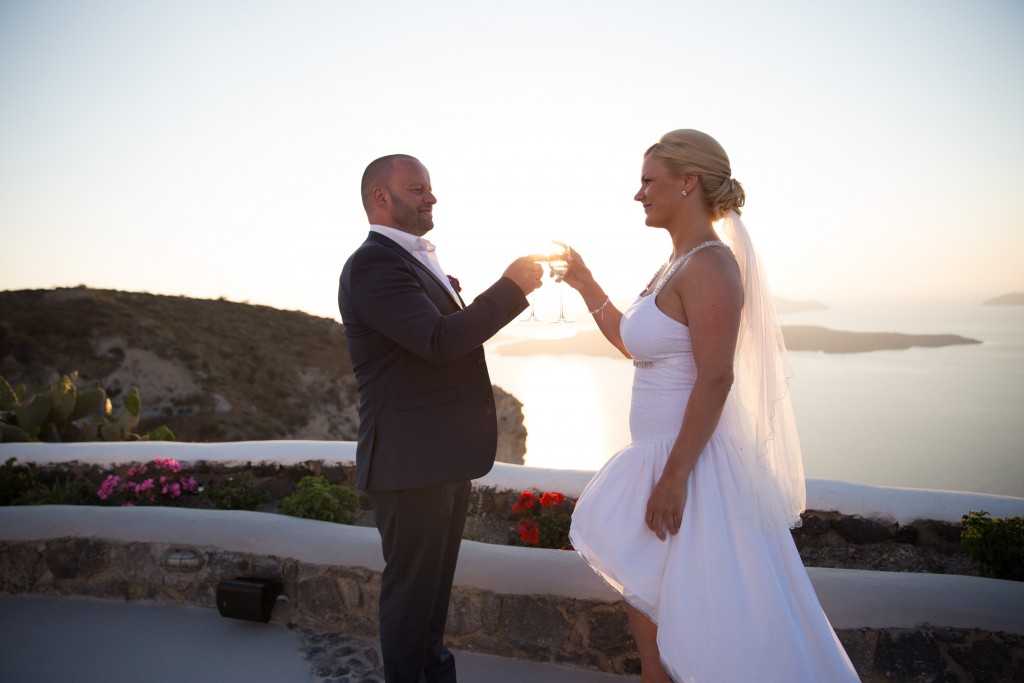 Step 1: Is no other than to send save-the-dates 8-12 months in advance, offering your beloved guests and family their time to plan and to save your special date! Due to your busy schedule and lack of free time, no worries 4 months in advance are also a good notice.
Step 2: Invitations come next, 6-8 weeks early is the perfect time to start sending them out! Remember it's better to send to everyone rather to have some of your friends or relatives that live far away from you feel left out! If a big reception isn't in your plans then planning a family dinner or a small reception might be a smart solution to any budget issues. On the other hand, if some friends and family want to attend but strive due to distance issues try Skype! There are many advanced social routes, for example a #hashtag, which allows your loved ones to follow along.
Step 3: We love the little ones! Consider asking if there are available day or night activities, board games, babysitters or even create scavenger hunts to keep them entertained inside the property where your special day will take place!
Step 4: This is the most important step! Make time for your other half! You're starting your life together as one, what could be more important than that? Enjoy breakfast together in bed, plan a photo shoot to remember your special day walking at the beach, enjoy the magnificent sunsets together while setting new goals for the next day as a married couple. Don't be over whelmed with making your guests happy, trust us in saying that they will understand!
Step 5: Thank those moms and dads that made this day come true! Your parents were there for you every step of the way; don't make them feel like any other guest with an ordinary or simple gift. Make sure you devote time and love into finding what suits their taste and what warms their heart! P.S. don't forget a handwritten note escorted by their personal gift!
Step 6: Don't justify your choices! Remember this is your big day, as long as you, your soul mate, your family members, and your guests are happy that's all that matters!
Step 7: Pre-wedding parties are well coordinated because you put all your effort into them! Don't mix and match guests with non-guests if they didn't make the cut for the actual wedding, even though you have the best intentions of fitting them all in.
Step 8: Is your resort or reception hall handicap accessible? Don't forget the gramps that were always there for you from your first baby steps! You grandparents should be able to feel comfy around the place where your Cinderella story takes place. So, make sure that there is a comfortable seat available and walkways for them at all times.
Step 9: Stay true to your wallet! Your budget is yours and yours only, make the best out of it. Remember, the key is to be reasonable and responsible about it.
Step 10: Another smart idea is to add an opt-out clause on your save-the-dates, make your guests feel that their presence at your wedding is a blessing not a requirement. Try inviting them to an alternative home party that they might be able to attend. They will appreciate it!
Step 11: Be open minded and sensitive towards gifts. Show your guests both your and your spouse's sensitive side and try organizing a honeymoon fund instead of extravagant gifts. Or maybe try becoming the first couple to start a charity fund, reach for the heart of all your guests!
Step 12: Create the bell of the ball before the wedding! Some of your guests might not have traveled long distance before to attend a wedding ceremony so in order to bring all you friends and family together organize a welcome party by the beach or a cocktail party. The future friendships and couples that might emerge will shock you!
Step 13: Last but not least, provide your guests with the opportunity of an all-inclusive; they will adore you for offering them a more affordable and amusing option!