Planning a destination elopement wedding is a trend that many couples are embracing due to the intimate, simple and freeing nature of planning a wedding for two. Inspired by the romantic notion of eloping to the most romantic islands in Greece tucked away in nature and breathtaking views, today we share with you some Elopement tips and ideas to consider when planning this unforgettable occasion.
Photos: Vasilis Kouroupis
Elopements allow you to spend the entire day with your spouse and gives you an almost unlimited timeline to do what you want to do, instead of feeling pressured to have events or things planned for a large group of people, you can simply be. If you decide you'd like to elope in Greece, it allows you to combine both your honeymoon and wedding into one experience and gives you ample time to reflect and enjoy that time together as newlyweds.
Choose a spot that has a meaning to you like the place you met or your favorite hiking spot. Remember this day is about you and your love. Make it personal. Destination Elopement wedding doesn't have to include a trip to the courthouse.
When eloping to a destination, hire a coordinator to assist. We offer Elopement Wedding Essentials(please ask for more details) that include everything you need for your special day for the day. We'll direct you to the best vendors that will accommodate you with your special needs so you can focus on the fun things, like planning your honeymoon!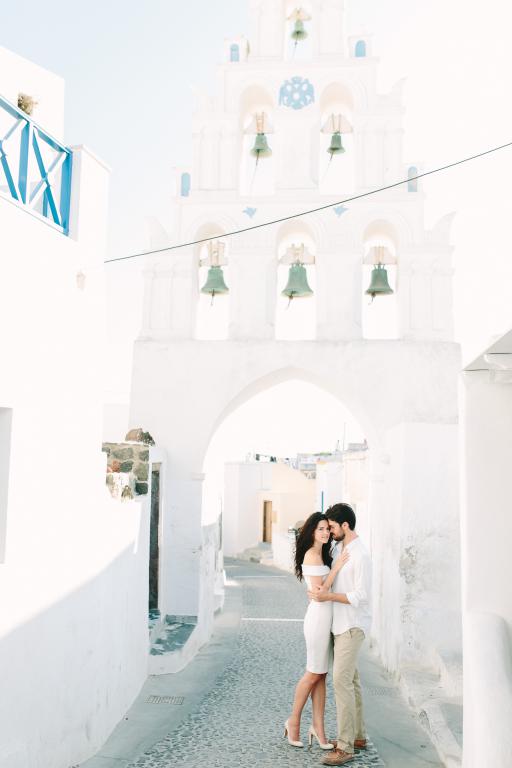 Write your own vows. Sometimes weddings, by their nature, are big, exciting events, with a lot of guests and a space that isn't quite. One way to keep your wedding personal and unique is to write your own vows. Writing your own vows can be one of the easiest and simplest ways to bring calm and intimacy into your wedding day without needing to restructure the wedding day itself.
Setting up a portrait session with your photographer can be a great way to build trust and a connection. If you're wedding is a pretty intimate day, your photographer may be one of only a handful of people present—in cases like this, it really helps to have some report and an ongoing relationship, because it can make taking photos together feel special vs. feel like you're inviting an outsider in.