Traditional Greek wedding: ideas and customs
The Traditional Greek wedding has its roots in ancient customs and religious ritual. You might be looking to understand what you have seen or incorporate some ceremonies into your own wedding.
During a traditional Greek wedding ceremony, the bride and groom are crowned and joined together by a single thread of ribbon. This symbolises the union of the bride and groom together in marriage as well as confirming the pair's shared "rule" over their household.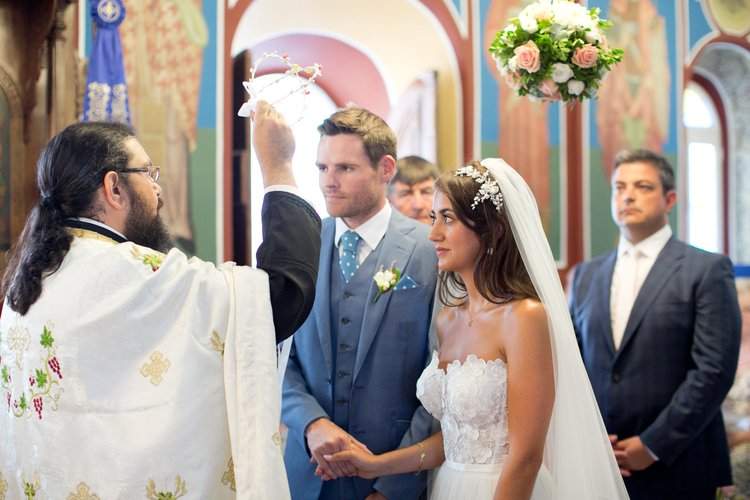 Other typical Greek traditions include a "shower" of flower petals or rice thrown over the happy couple by the guests after the ceremony, which symbolises happiness and prosperity; and the writing of the names of all the wedding couple's single friends on the bottom of the bride's shoe, the names which have worn off at the end of the night are destined to be married, names of those that remain visible are not…
Sugared almond favours with an odd number are a traditional gift that the wedding couple give to their guests and symbolise the sweet and bitterness of life. The odd number means that the wedding couple can't be divided and also symbolise the five blessings for the couple: health, happiness, fertility, longevity and wealth.
The Greek wedding reception is as you would expect a lively occasion with lots of eating, drinking and dancing. You will of course experience the tradition in Greece of smashing plates which is said to bring good luck.