Its all Greek to me! Ceremony legalities and wedding paperwork Greece
Having troubles with the wedding paperwork and necessary documentation for your Greek Wedding? You have all the wedding paperwork but dont know how to hand it?
Who knew getting married came with so much paperwork? There's a lot to get in order to make sure it's legal when you say "I do," but don't worry – we're here to help. From the documentation you'll need to the processes you'll need to follow, this is what it takes to get officially hitched.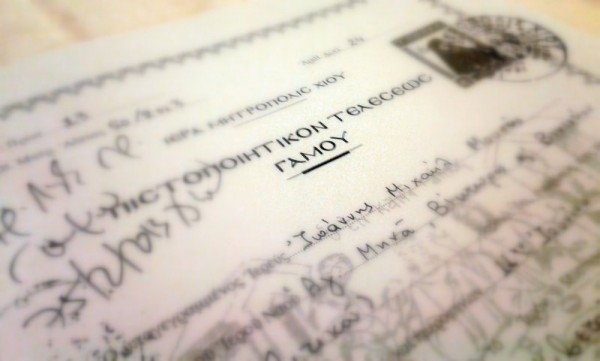 Ceremony legalities and necessary documentation service:
*Advising and assisting you with the required legal paperwork in Greece, providing you:
*The list of the necessary documentation for your wedding ceremony in Greece – Coordination of all legal requirements
*Town Hall or church arrangements and Marriage License
*Liaising with the Greek Registrar in the translationof all documentation
*Administration & handling fees: all the applicable costs of documentation, translations, press release and submission of Marriage License, town hall and registrar fees are included.
Contact us now and learn more for our Ceremony Legalities and necessary documentation service.